RPGMaker Random Maps during Playtime
This Plugin is for both MV and MZ
Features
Choose from various Algorithms and Techniques to randomly generate Maps during Playtime!
Create Dungeons, Forests, Castles, Worldmaps, and more
Place decoration, enemies, chests, switches, or whatever you want
Spawn switches that the player must find to continue their journey
Use a seedable RNG to re-generate maps*
Zelda-like Meta Maze*
Self Switches are stored and loaded automatically*
Save & Load everywhere and anytime, the game restores the generated map*
Features having the * are "addons" and not part of the free trial.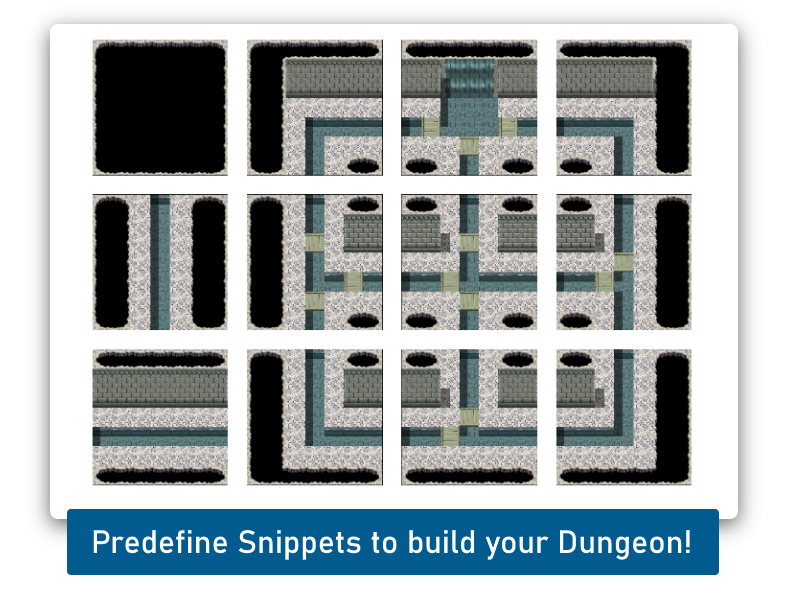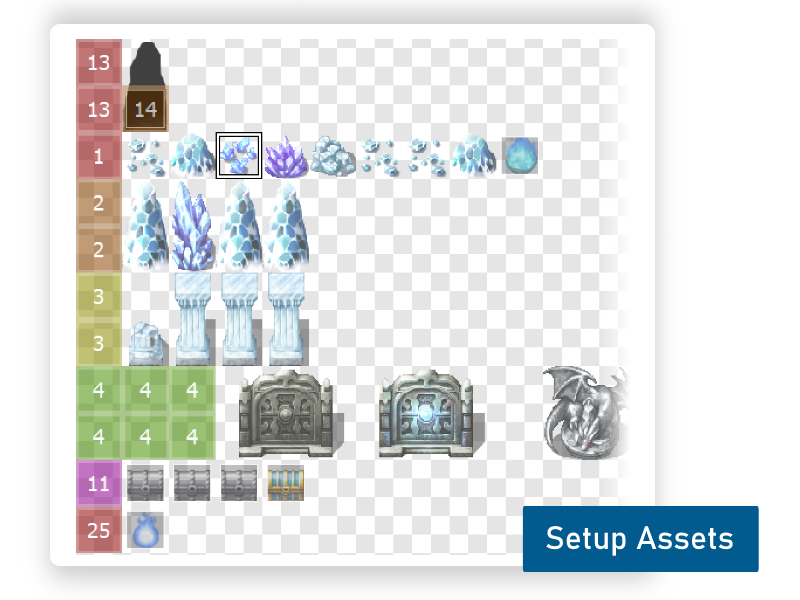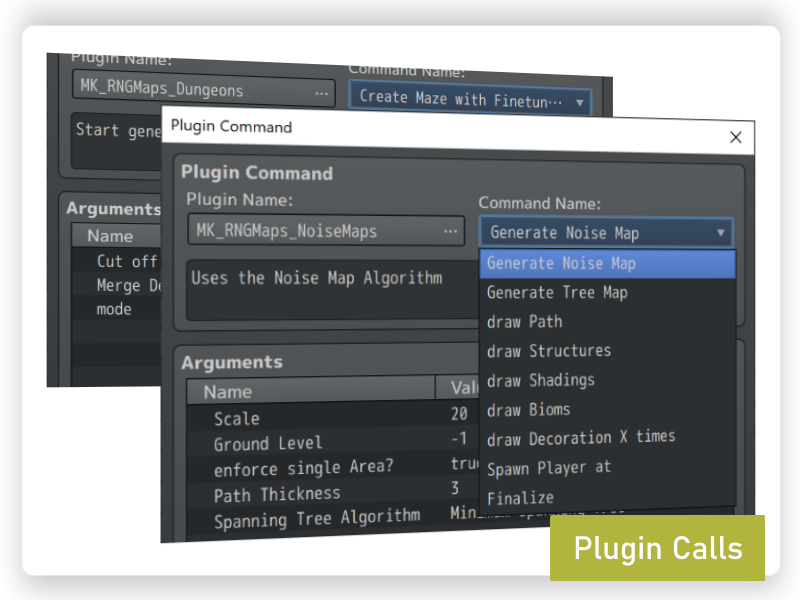 MZ only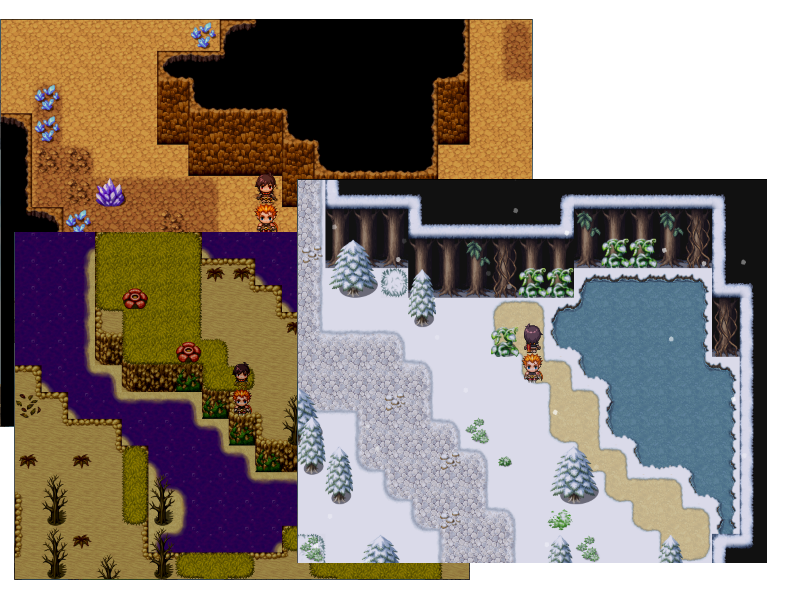 Free Sample Project
The free version contains all algorithms that have been released yet.
The free version works in RPG Maker's "Testplay" only - an exported game using the free version aborts on launch. The free version does not provide all the features of the full version.
Use the free version to
check out if you like this Plugin and feel comfortable using it
check if it still fits your current Project. You can always contact me about incompatibilities but be aware that in some situations, I cannot fix any incompatibility, so you are safest by just testing it first
Content
The free sample contains:
all the Map Generation Algorithms that have been published to this point
a Sample project with more than seven setups
The full download contains:
The sample project as described above
another Sample demonstrating the addons
You can import the samples in both MV and MZ. Create a new project in your favorite engine and copy-paste this content into your new project directory.
Terms & Conditions
The free trial comes with limitations and it will work in Testplay only.
Add "Aerosys" and "Lantiz / Biterkid" into your game's credits (as I copied parts of his code with his consent)
Don't distribute this Plugin on any other site, just link to this place
Parts of the Source Code are obfuscated. You are not allowed to de-obfuscate or reverse-engineer the Code
You are allowed to modify un-obfuscated code to your own needs
My Website
with all the Tutorials you will need: Aerosys' Blog – Random Map Generation in RPG Maker

Discord Server
Join the Discord Server: https://discord.gg/FRF2YDBR8h
RPGMaker Web Forums
(MZ & MV) Random Maps during Playtime | RPG Maker Forums (rpgmakerweb.com)
Purchase
In order to download this Plugin you must purchase it at or above the minimum price of 20.00€ EUR. You will get access to the following files:
RNGMaps_Full.zip (contains Free Version)
21 MB
Download demo